LEADERSHIP coaching
LEAD IN ALIGNMENT
MY LEADERSHIP VISION
I believe that true and impactful leadership on individual and group levels involves not only intellectual understanding (the mind) but also a deep connection to ourselves and our experiences (the body). There is an infinite potential in each of us, but it will only be unlocked when you allow your desires and connect all dimensions. 
With that I mean, knowing, acknowledging, and accepting who you are, your past, your now, and your future.
The closer you get to your true self, the more you lead from a place of full presence, grounded, connected to all your dimensions, and aligned with your truth and integrity.
𝘛𝘩𝘦 𝘭𝘪𝘨𝘩𝘵𝘦𝘳 𝘪𝘵 𝘸𝘪𝘭𝘭 𝘣𝘦 𝘵𝘩𝘦 𝘮𝘰𝘳𝘦 𝘫𝘰𝘺 𝘺𝘰𝘶 𝘸𝘪𝘭𝘭 𝘦𝘹𝘱𝘦𝘳𝘪𝘦𝘯𝘤𝘦…
HOW THIS WILL IMPACT YOUR LEADERSHIP? 
SELF-LEADERSHIP
Will give you the ability to have your own tools with you to make decisions, how complicated these are.
THRIVE EVEN WHEN THINGS GET CHALLENGING
And navigate challenges with a clear sense of stability, deep knowing, and mindfulness. 
RISE ABOVE THE NOISE
And keep a clear vision and goal, even amid distractions and external pressures.
LEAD EFFECTIVELY
a 100%, regardless of the dynamics and complexity of your environment.
RISE ABOVE THE SYSTEMS
See the systems on, the context, the wider scope, and the star on the horizon.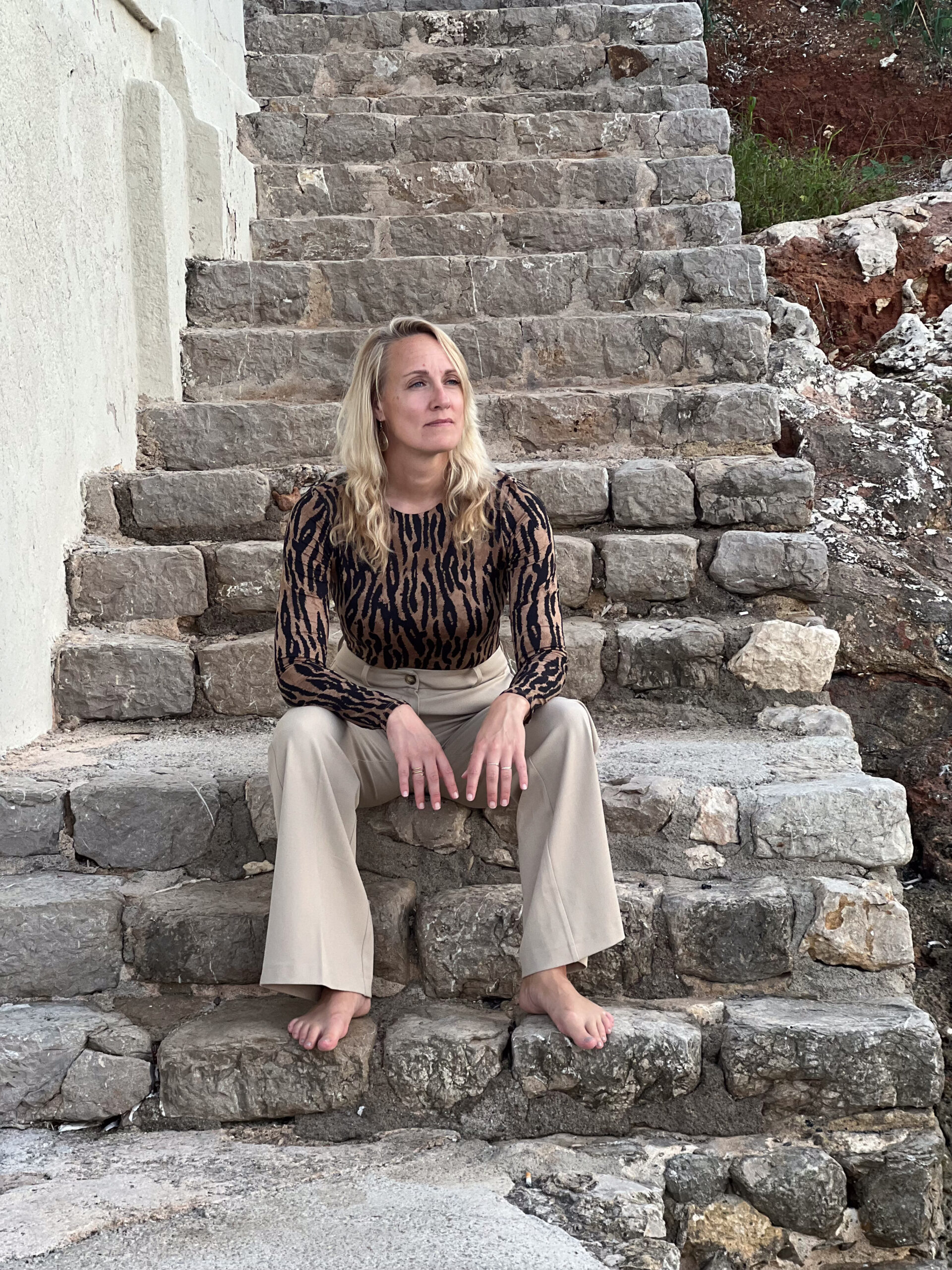 WHAT YOU CAN EXPECT OF ME?
My leadership coaching is always focused on LEARNING THE ART OF RISING ABOVE THE NOISE to lead in full connection with yourself from a place of deep knowing.
My coaching style is direct, honest, and open. I WILL ALWAYS WORK WITH ALL YOU ARE, MEANING YOUR FULL BODY.
With a focus on restoring the body and mind connection and removing deeply rooted blockages.